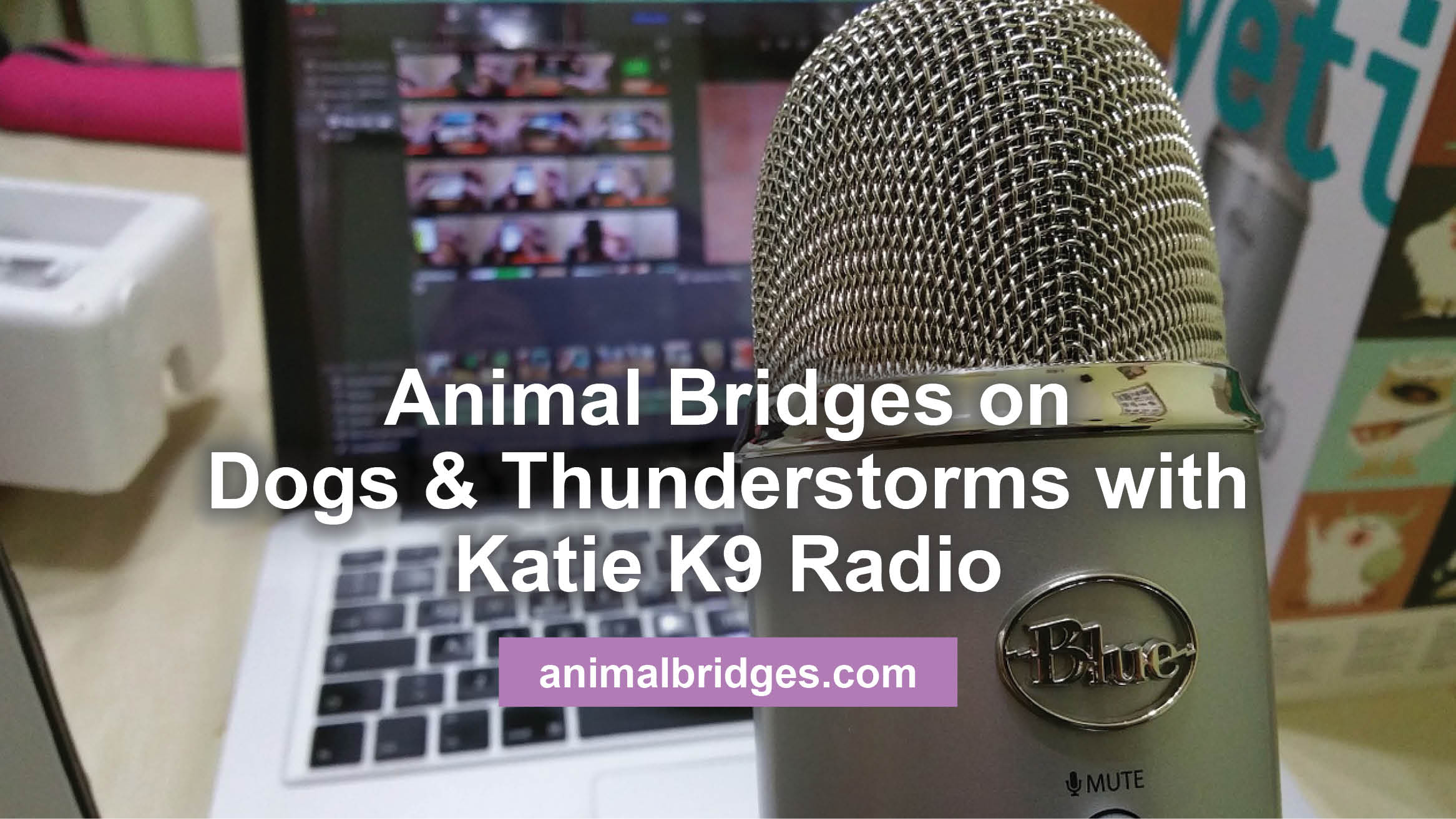 Katie K9 of My Talk FM107.1 radio invited Elaine Garley of Animal Bridges to discuss Tellington TTouch® and Healing Touch for Animals® on her radio show on May 18, 2014.
Katie has trained dogs in the Twin Cities for over 30 years and is a wealth of knowledge. She does not use treats as rewards in training. She believes you are the treats/reward for you dogs! Katie's shows are lively and full of wonderful information.
Katie and Elaine discussed how Thundershirts® help dogs with fear of thunderstorms. Other topics included lots of thunderstorm tips using Tellington TTouch, Bach® Flower Essences, and other tips for the dogs and their people.
Throughout the show, callers asked questions about a dog sniffing other dog's private parts and a kitten who stopped eating. Katie K-9 and Elaine filled the two-hour show with lots of interesting tips for pet lovers.
First hour of the show.
Second hour of the show.
About Healing Touch for Animals®:
Have you ever experienced the relaxing and amazing results from energy work like Healing Touch® or Reiki? Your pets can also experience the holistic approach of energy work and intention.
This relaxing, nurturing energy therapy works with your pet's energy field to support his natural ability to heal. It is safe and works in harmony with (or without) standard medical care.
From wellness to injury and sickness, you can improve your pet's well being.
All species respond to the energy work, essential oils, and use of tuning forks.
Read stories about some amazing results.
Learn more about Healing Touch for Animals®
About Tellington TTouch:
Learn a unique method of animal care and training that releases tension, reduces stress and excessive animal behaviors, and increases body awareness and confidence. TTouch® uses a combination of gentle touches and mindful movement to help you and your pet learn a calmer way of life.
Together we will solve your pet problems while enhancing your relationship with your pet.
Support your veterinarians care, enhance your pet's health and well-being, reduce stress and aging issues, and speed healing.
Read stories about amazing results
Learn more about TTouch®
Not sure what your pet needs? Contact Elaine.