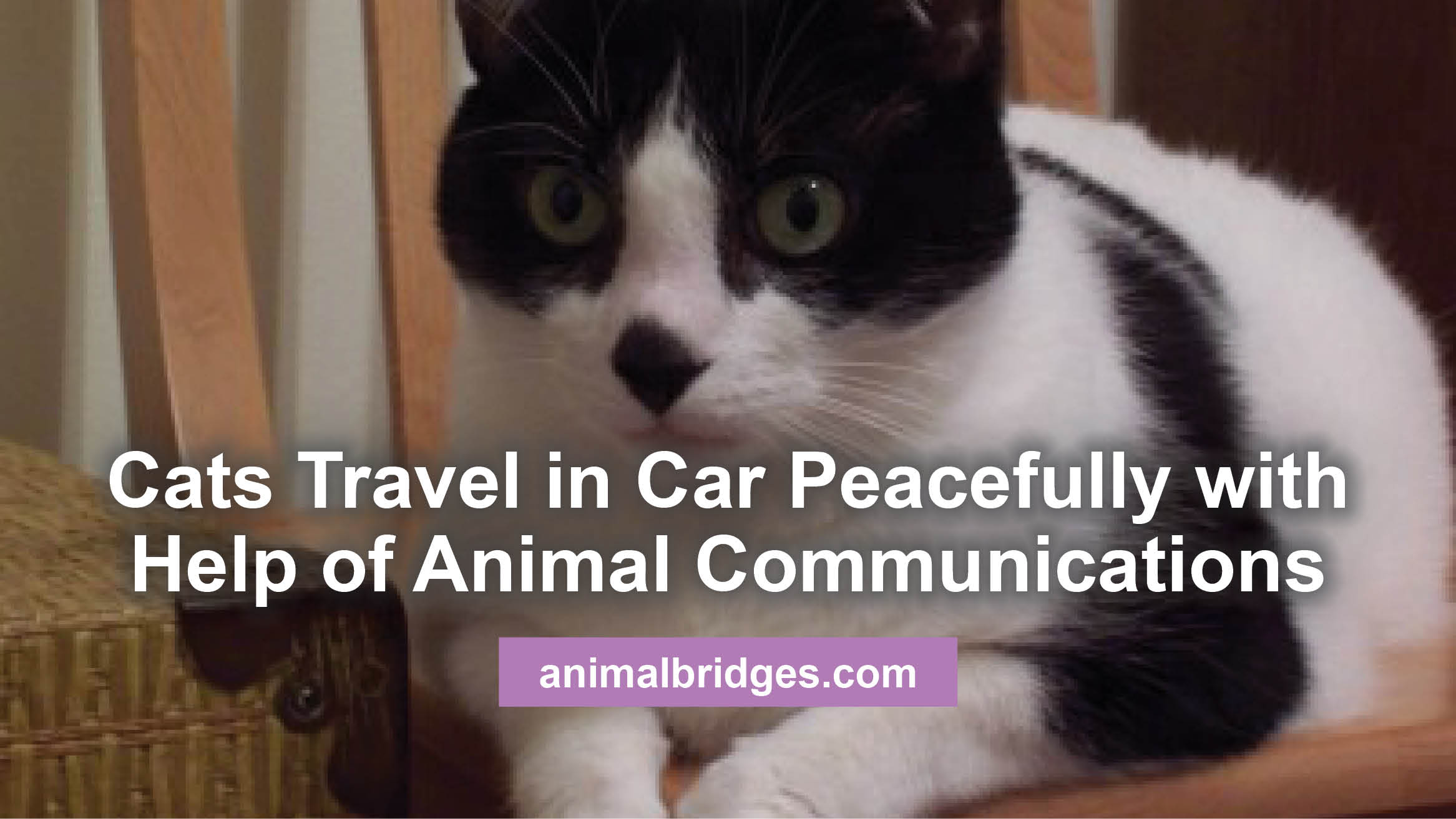 Can cats travel in car for two days? Yes with the help of animal communications.
Laura and Mark needed to know. They talked about moving to Austin, Texas and leaving Minnesota behind. It meant finding jobs, an apartment suitable for three cats, and actually moving there.
After their plans were set, Laura asked Elaine of Animal Bridges, an animal communicator, to talk to Bear, Bubba, and Sophie and let them know how their lives would change.
I started the animal communication with all three cats and then talked to each of them separately.  Right away Bear said, "Please tell me what is going on. Mark is gone. Is he coming back? Why are there boxes? What is going on?"
I explained that Laura and Mark decided to move to Texas for the warmer weather and Mark started his new job in Texas. I assured them that Mark would be back, gave them the schedule of his return and when they would drive to Texas. The cats travel in car with Laura and follow Mark to Texas. I also explained they would stay in a hotel one night and be at their new home the next night.
Bear responded, "Wow! I didn't know all this was happening. We thought Mark disappeared. We are/oh I should say I'm excited about this trip. This is fun. Thanks for telling me."
Bubba commented, "I am very excited about this trip. Oh this will be fun. Usually cars aren't my favorite thing. But this sounds like an adventure. I am sure we will be just fine. The family will be together. That is wonderful. I am very excited now that I understand what is going on. Oh this is so great. Thanks for talking to me."
Sophie said, "Thank you so much to telling us about the long 2-day ride. We will probably complain during the ride but it will be over fast in the big scheme of things. Since Laura thought of all the things we need, I think we will be just fine."
After the conversation with the cats, Laura asked me to make a Bach flower blend for the cats to help them with the transition. She started using the blend a few days before they drove to Texas – about 1,200 miles. It is a long 2-day trip of about 12 hours each day.
Laura also used her Tellington TTouch® skills with the cats to help them prepare for the trip. Mark came back to Minnesota and they packed up the truck. Mark drove the truck and Laura drove as the cats travel in car with toys and litter boxes
I received this email from Laura: "The cats did GREAT!!!  I was so impressed with them.  I had them out of the carriers most of the time which I normally look down upon… but it was much easier.  Bear napped on my lap nearly the ENTIRE drive.  Literally!!  Also they were very quiet pretty relaxed. Even at the hotel after the first full day of driving they were eating, drinking, and using the litter box at the hotel with us that night.  They really were pretty well adjusted and I couldn't have asked for it to go any better than it did."
It was great to hear the cats travel in car for two days successfully with the help of animal communications.
Concerned about your cat? Schedule a free 15-minute phone/Skype consultation with Animal Bridges.