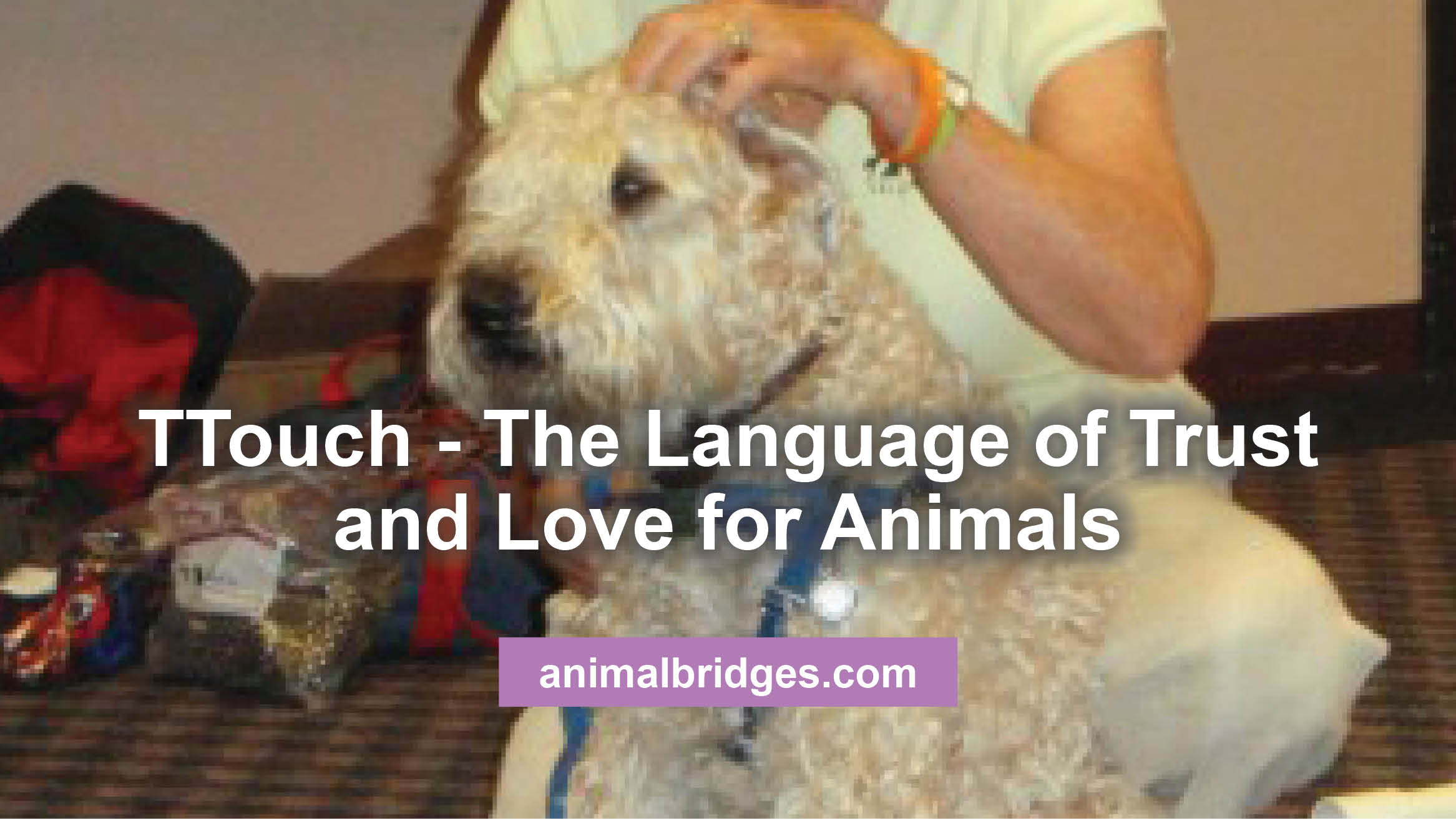 TTouch® is the language of trust and love for animals and people.
Some animals need to learn to trust first before they are comfortable giving love. Others just enjoy the undivided attention. An easy way to give undivided attention to your pet is doing Tellington TTouch®.
TTouch® can change animals' lives for the better and definitely affect people too. My life was profoundly changed with TTouch® as I saw the affect on Boomer, our dog who was afraid of vets.

The impact was so great, I changed my career. In small ways TTouch® can change your life too.
TTouch® builds trust through cooperation and mutual respect to all living beings. Anyone can learn it.
The language of TTouch® is gentle touches done with your hands to your cat, dog, guinea pig, or best friend. Combined with mindful movement, TTouch® makes amazing changes in our pets and us.
Did you know you can help a pet with excessive vocalization, car sickness, fears, mobility issues, pulling on the leash, and so much more?
I have so many wonderful stories to share about clients and their pets.
In less than 5 minutes, you can help your pet with TTouch too. To begin, sit with your cat or dog and give her your full attention. Slowly exhale to settle yourself. Now very gently, slowly stroke your hand down their back and the entire body.
If he moves away, let him go. Slowly stroke his body with your hand lightly touching him. You just showed you pet how much you love him.  And he will ask for more.
When she asks for more, try the Ear Slides shown in this video.
I hope this is the beginning or continuation of your journey with TTouch®. Hobbes approves of it and I think your pet will too.
Want to learn more about TTouch®? Sign up for a free 15-minute phone/Skype consultation with Elaine.