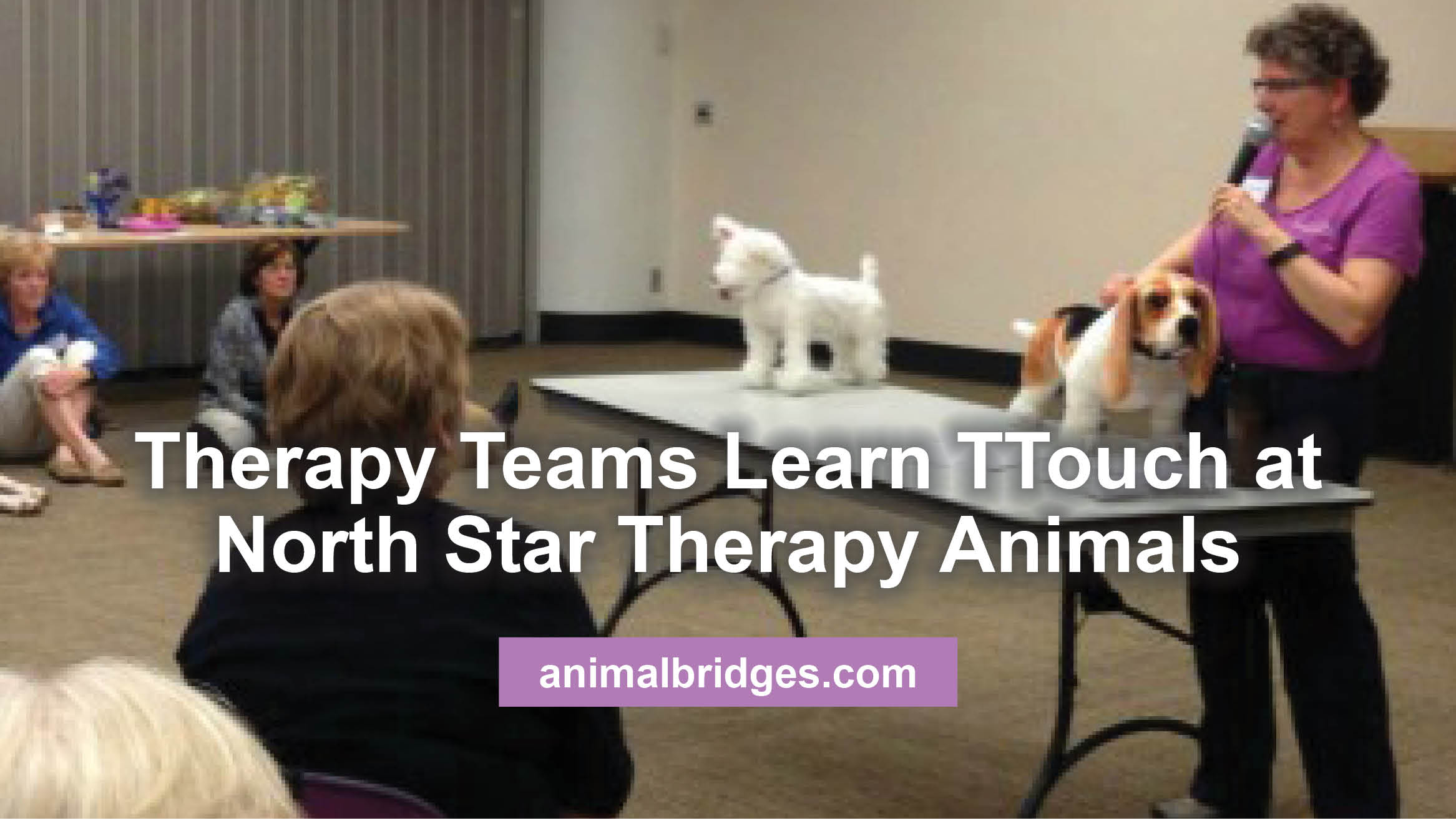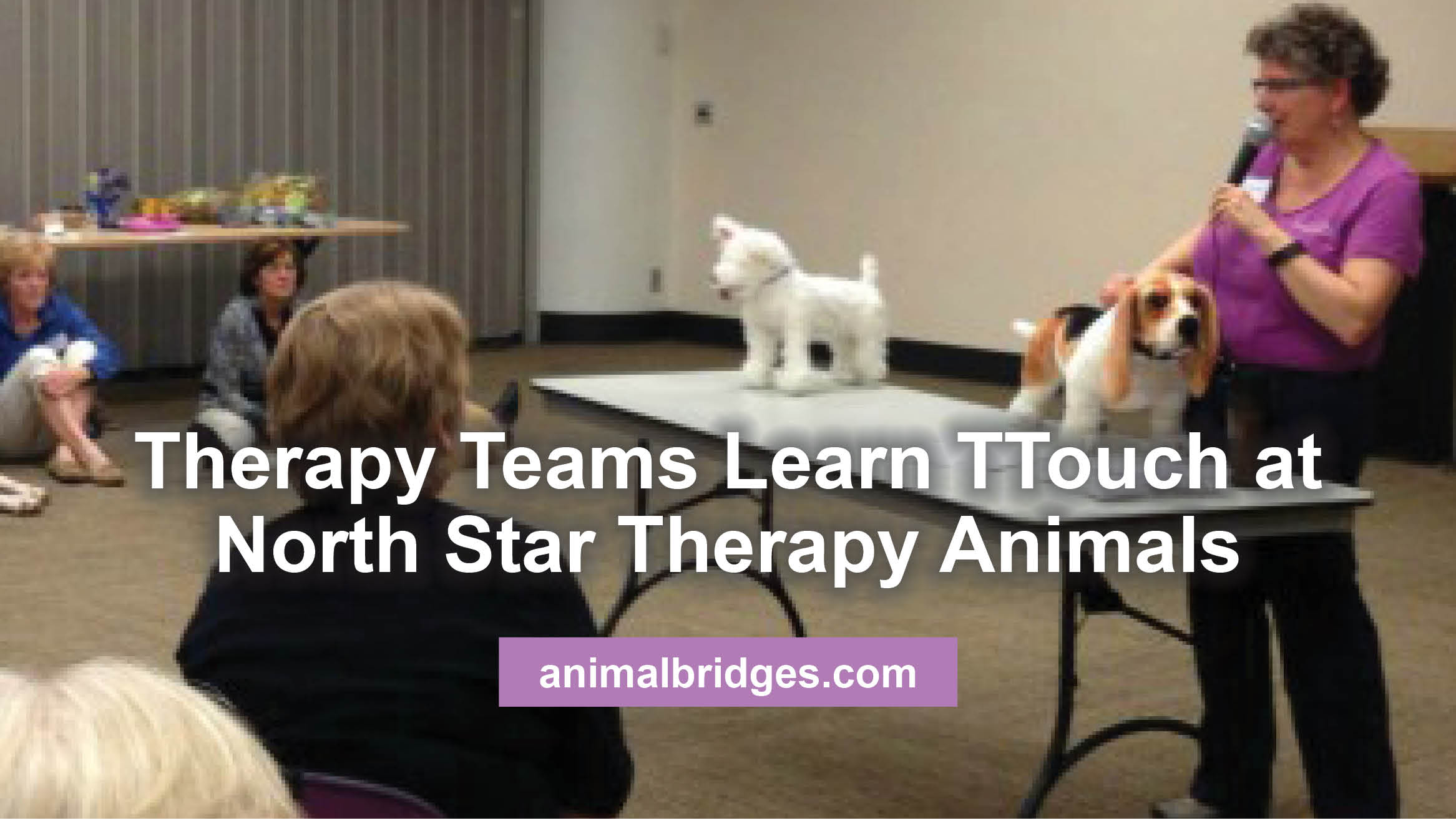 On September 24, 2015 Elaine Garley of Animal Bridges spoke at North Star Therapy Animals. NSTA consists of individuals from the Twin Cities area who volunteer as part of therapy animals teams. The teams are passionate about therapy animal interactions and the benefits it brings to the Twin Cities.

Elaine spoke to about 35 teams of North Star Therapy Animals' people/dogs and a cat. These "pet therapy" teams visit:
Children hospitals, local hospitals, and the Minneapolis Veterans' Hospital
Nursing homes and rehabilitation facilities
Hospice clients
R.E.A.D. program helping children feel confident reading out loud
University of Minnesota students to reduce their stress
Minneapolis – St. Paul International Airport to help calm travelers
and other facilities helping people.
Elaine mentioned research shows the therapy dogs and service dogs do live stressful lives. Although therapy dogs very well trained for various situations, the teams are continually coming into new situations and meeting new people.
The primary way the animals show their stress is with calming or stress signals. Some signals for dogs are:
Licking their lips
Yawning
Looking away
Scratching
Walking in an arc around the person or object
After a discussion, Elaine reminded people to calm the dogs by licking your own lips, yawn, and/or looking away. Also to calm a cat, Elaine reminded them of doing very, very slow eye blinks.  And one simple technique that helps everyone – human and animal – is an exhale.
Then Elaine taught the North Star Therapy Animals members three Tellington TTouch® touches to help calm the people and the dog and cat partners. Now the NSTA members can teach the people they visit to do the touches on themselves and on the visiting animal team members.
At the beginning of the talk, the dogs and cat were quiet and very alert to what was going on in the room. As Elaine taught the TTouches and the humans performed the touches on the dogs and cat, the room got quieter and many of the dogs just closed their eyes. At the end of the session, people commented how calm  and relaxed their dogs were at the end of the meeting. A few dogs were asleep.
Contact Elaine at 612-237-9580 to speak at your favorite pet organization.