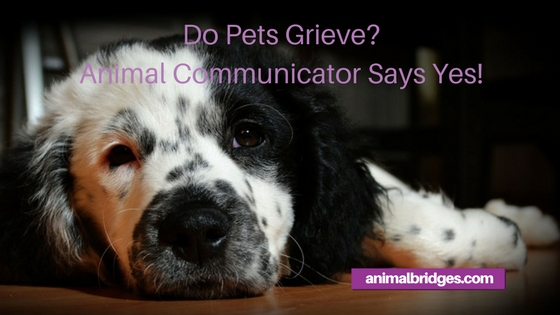 Do pets grieve? From my experience as a pet parent and an animal communicator, I say yes pets grieve.
What does it mean to grieve?
According to Merriam-Webster Dictionary, the definition of grieve is:
To cause to suffer: DISTRESS  it grieves me to see him this way
To feel or show grief over grieving the death of her son
Maybe you saw these signs in your pet. I have.