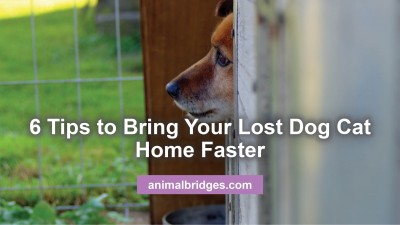 [Updated 7/24/17]
Summer is in full swing. We love being outside and so do our pets. Unfortunately the number of lost pets seems to be increasing daily. Six easy tips to help you bring your lost dog cat home faster.
In the past week, I heard of 3 lost cats and 2 dogs in the neighborhood. I also heard of a lost dog that didn't have it's micro chip information updated. He went home with the person who found him!
During summer the doors are open more. It only takes a push with a nose to open some screen doors. Or someone forgets and leaves the gate open. And sometimes the cat or dog gets curious and gets lost.
As pet parents we must do all we can to help them get home!
When I see a pet without a collar and tags, I get sick to my stomach. My first thought is "How will I get it home?"