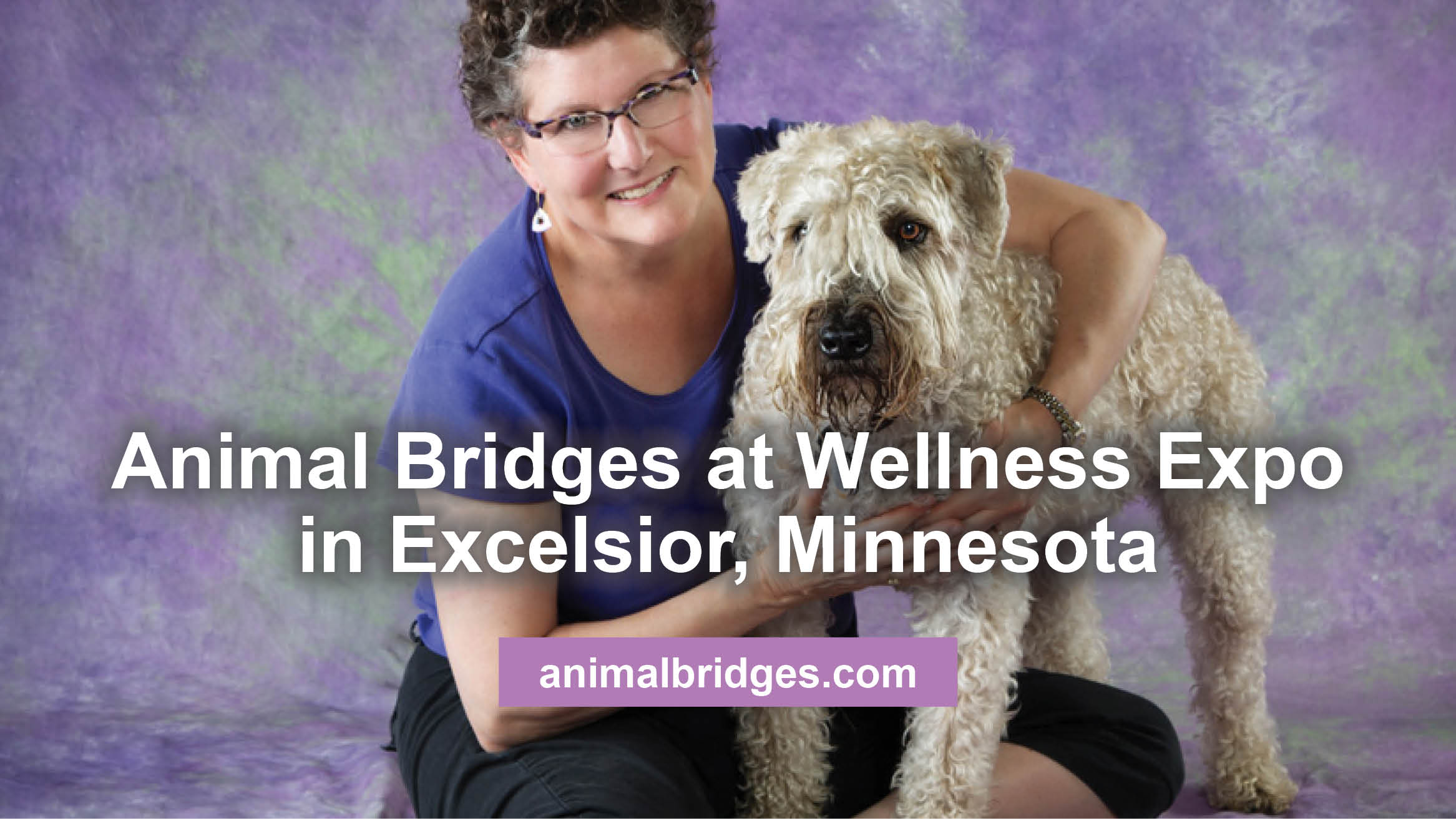 Animal Bridges had a wonderful evening at Spirit of the Lake Yoga & Wellness Center in For it's Wellness Expo in Excelsior, Minnesota on Thursday, November 6, 2014. The Center was celebrating its 4th Anniversary.
Elaine enjoyed talking with so many people about their pets and how the pets enhanced their lives. The vendors' displays were varied – essential oils, pearl jewelry, chiropractic care, original oils, dolls and books encouraging girls in sports, and more.
---
Does your pet have pain or act scared sometimes?
Ever wish you could tell her something she would understand?
Wish you knew what he was thinking?
We'll help you help your pet with solutions that get amazing results!
Elaine was not only able to talk to my beloved Rosco and fill me in on what was going on with him, but she was also able to calm my worried heart. Her method of healing worked wonders and I'm so thankful for her beautiful gift." — Sandy Fisk, Newnan, GA