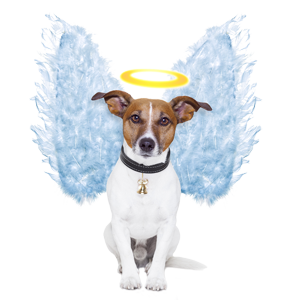 "Abby's angel day could not have been more beautiful! We cherish the time we spent out in the garden and the Special Celebration of life you lead was very beautiful! Thank you for being with us and Abby and for staying at our home as she made her peaceful transition. It meant so much to us to have you with us. Your beautiful words, your love and support and your peacefulness were so appreciated and felt!" — The Nelson Family
You may have questions or concerns when your beloved companion is getting ready to cross over. Animal Communication can help ensure her needs are met, and you can say your final goodbyes.
Read heartfelt stories.
Not sure what your pet needs? Contact Elaine.
Is your pet ready?
Sweet Goodbyes Communication Package $197
Preliminary discovery phone call
Pet communication session including how they are feeling, their bucket list and if they are ready to say good bye
Transcript (pdf) of the conversation with your pet
Suggestions and recommendations to help you prepare and memorialize
5 Check-in conversations (no transcript)
Follow up conversation approximately one week after crossing over, with transcript

Sweet Goodbyes Euthanasia Package $247
This gentle way to say goodbye includes a HTA session at your home before the vet comes. This
time generally includes family and friends sharing stories or feelings about the pet. The HTA session is continued as the vet provides injections. The session lasts about 2 hours and can be done via Skype or over the phone. Mileage outside the Minneapolis metro area is additional.

Payment is due prior to session(s). Payment options available, please call for details. Mileage is included in the Minneapolis metropolitan area, and charged at $65 per hour if outside of it.