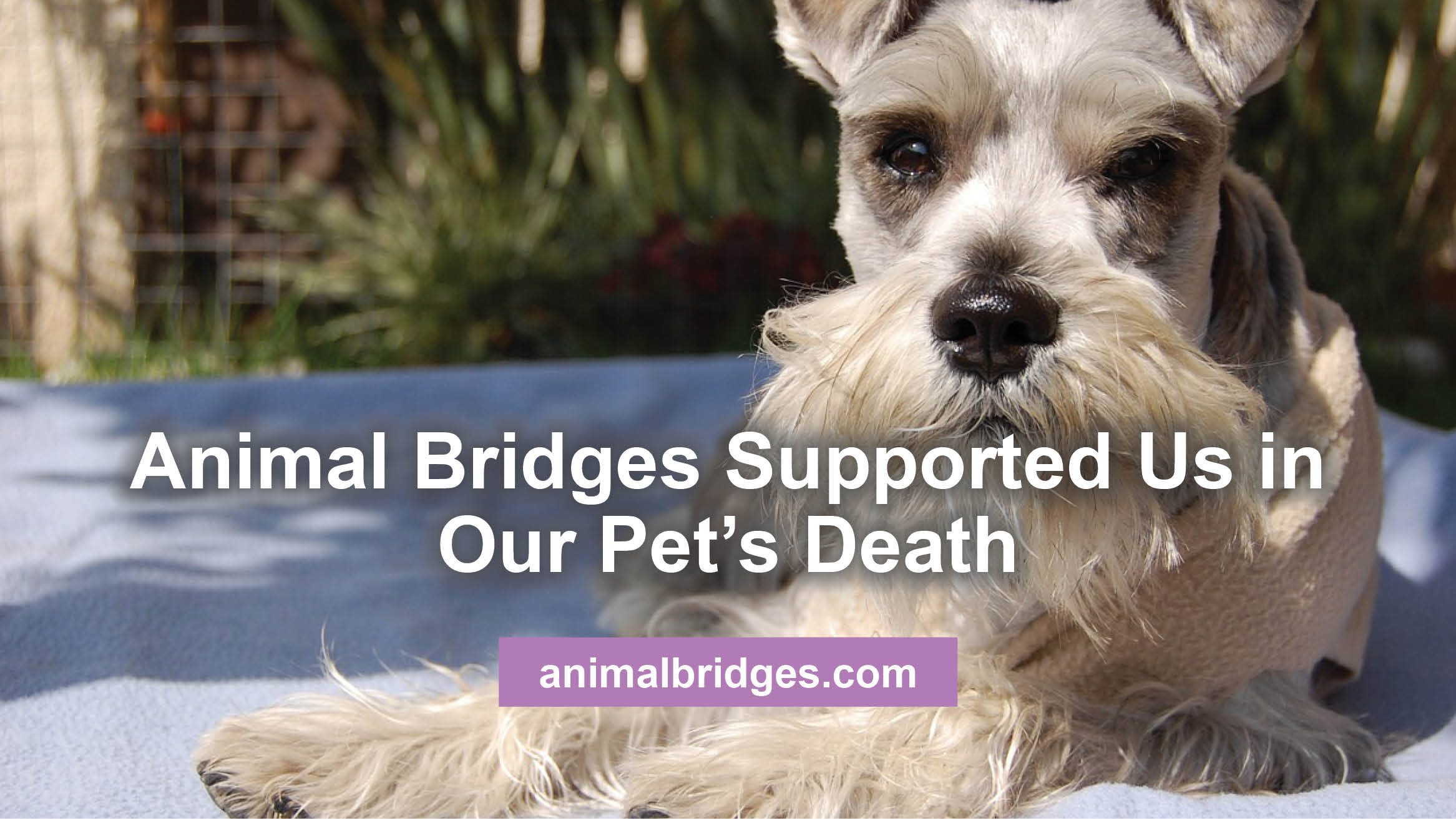 Val of Plymouth, Minnesota posted this in the Animal Bridges Facebook page on December 20, 2014 about her pet's death. Hogan, their 15 year old Schnauzer, crossed over Rainbow Bridge recently.
"In September I picked up a brochure at a conference that introduced me to Elaine [of Animal Bridges] and her services.
Just a few weeks later I was reaching out to her for help as we prepared to say goodbye to our 15 yr old Schnauzer, Hogan.
She provided me with resources that helped us memorialize our sweet boy. One of her recommendations was a photographer [Sarah Beth Photography] who does special end-of -life "Joy Sessions". These precious photos taken just weeks before he left us will be lasting memories for the rest of our lives.
Elaine's support and recommendations were invaluable. I am so happy to have found you just when we needed you most."
You may have questions or concerns when your beloved companion is getting ready to cross over. Animal Communication can help ensure her needs are met, and you can say your final goodbyes.
Here's another testimonial:
"Abby's angel day could not have been more beautiful! We cherish the time we spent out in the garden and the Special Celebration of life you lead was very beautiful! Thank you for being with us and Abby and for staying at our home as she made her peaceful transition. It meant so much to us to have you with us. Your beautiful words, your love and support and your peacefulness were so appreciated and felt!" — The Nelson Family
Read more heartfelt stories.
Not sure what your pet needs? Contact Elaine.