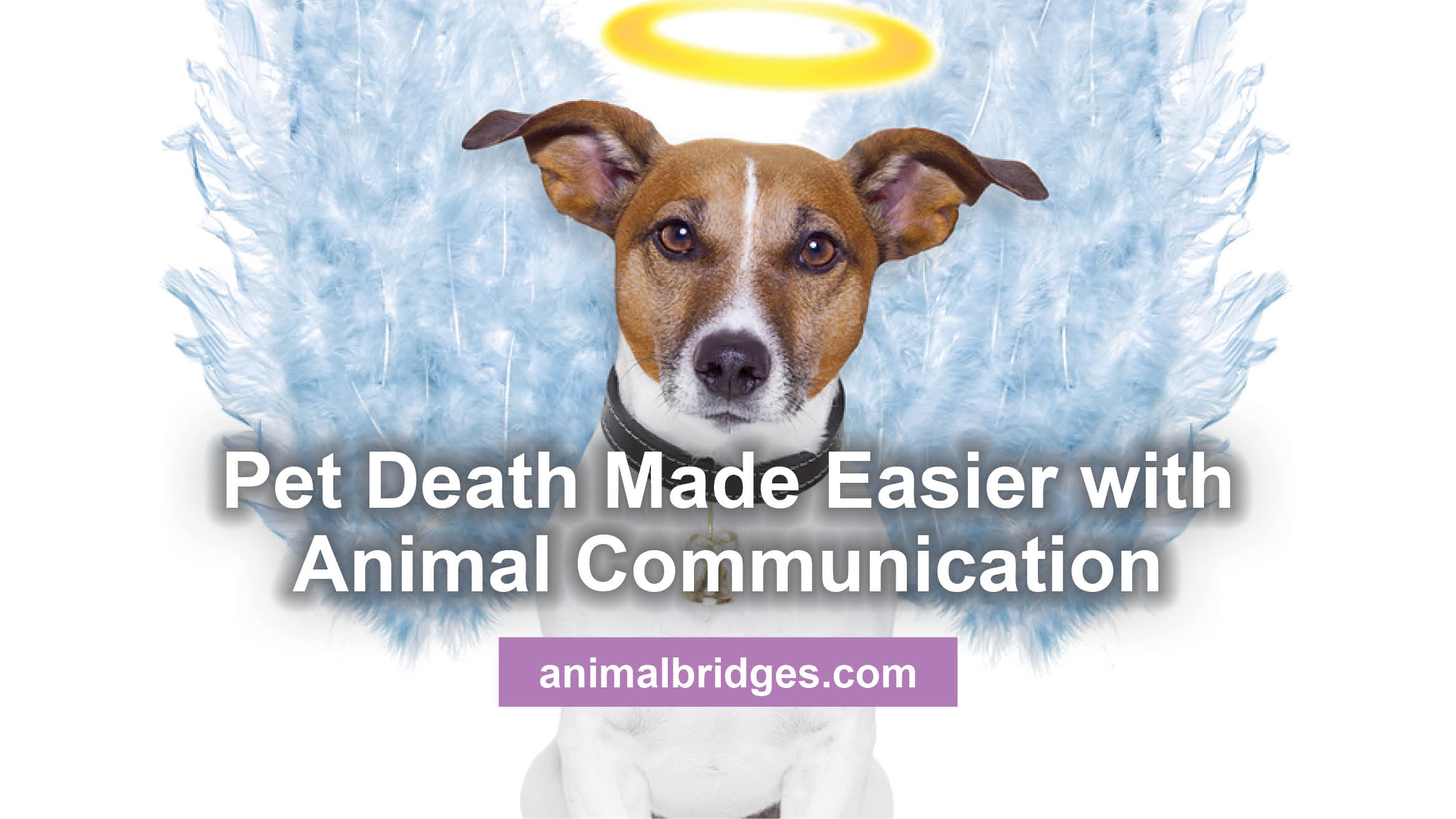 The phone rang. As I answered it, I barely heard a name followed by "My dog" and tears. I knew Emily was calling about her aging pet. We met a few weeks before, and she told me her dog not doing well. As Emily composed herself, I explained as an animal communicator I would talk with Scooter, the Cocker Spaniel, and send Emily a transcript of our talk.
Scooter came into Emily's life when she was 11, and they shared many adventures together. Now Scooter had cancer and was not doing well. Emily wanted the best for Scooter and wanted to know how she could help Scooter.
Using animal communication (communicating telepathically), I talked with Scooter from my home while he was in the comfort of his home.
E:    Hi Scooter. I am a friend of Emily's and she asked me to talk with you.
S:    Thank you for talking with me. I heard them talking about you. Thank you. My life is ending as sad as it is. I don't want to leave yet. I am not ready to crossover (their term for dying) yet. I want to stay a while longer. I know if it very hard on Emily. I love her so much. We both fell in love in the first moment of meeting each other. She saved my life and gave me the best possible life. I am so thankful for her and her family.
We continued talking about how he was feeling and what he wanted to do with the rest of his life. He was very specific on what he wanted.
S:    I want to spend time with the family. I want to sleep and watch tv with Dad. I want to be with Emily and Mom. I want to be loved and give them love in return. I just want to be like we always are. I'll be slower and sleep a lot. That is okay. It is part of the process. I want to be with them. Tell them to live their lives. I don't expect them to stay home with me every minute. I understand they need to work and go places. I want them to be happy because it will make me happy. I love all of them and want them to be happy. I understand it is sad watching me grow old (sigh) and not be healthy. I know they will cry. I am crying too but they don't see that. I love them very much. They are the best family anyone could have.
We also discussed what Scooter wanted after he crossed over Rainbow Bridge. He said he wanted to be cremated and spread his ashes in their back yard. He was very specific on his desires and told the family that they would know when it was time for him to crossover. The conversation was over flowing with love and appreciation for his great life with Emily and her family. Scooter and I said goodbye.
I called Emily and said I emailed her the transcript. She called back to say she didn't receive it. So I resent the email and called her a few minutes later. When she answered the phone, I heard her crying and a faint hello. I said I wanted to be sure she received the transcript and from her tears, I knew she had. Emily said, "I didn't know he felt this way." I left her reading the transcript and said she would do what was right for Scooter.
The next afternoon I received an email from Emily saying "… wanted to thank you for everything. I wanted you to know that Scooter has passed on peacefully. He was ready to go. Thank you for helping me through a really tough time in my life. Thank you again. Emily and her family"
From my personal experience and from helping others with sick or aging dogs, I found knowing what your pet wants helps in easing the grief and starts the transition of life without your best friend. The question of pet death, either naturally or with the help of euthanasia, is never easy. Their words will help and guide you.
Yes, pet death made easier with animal communication.