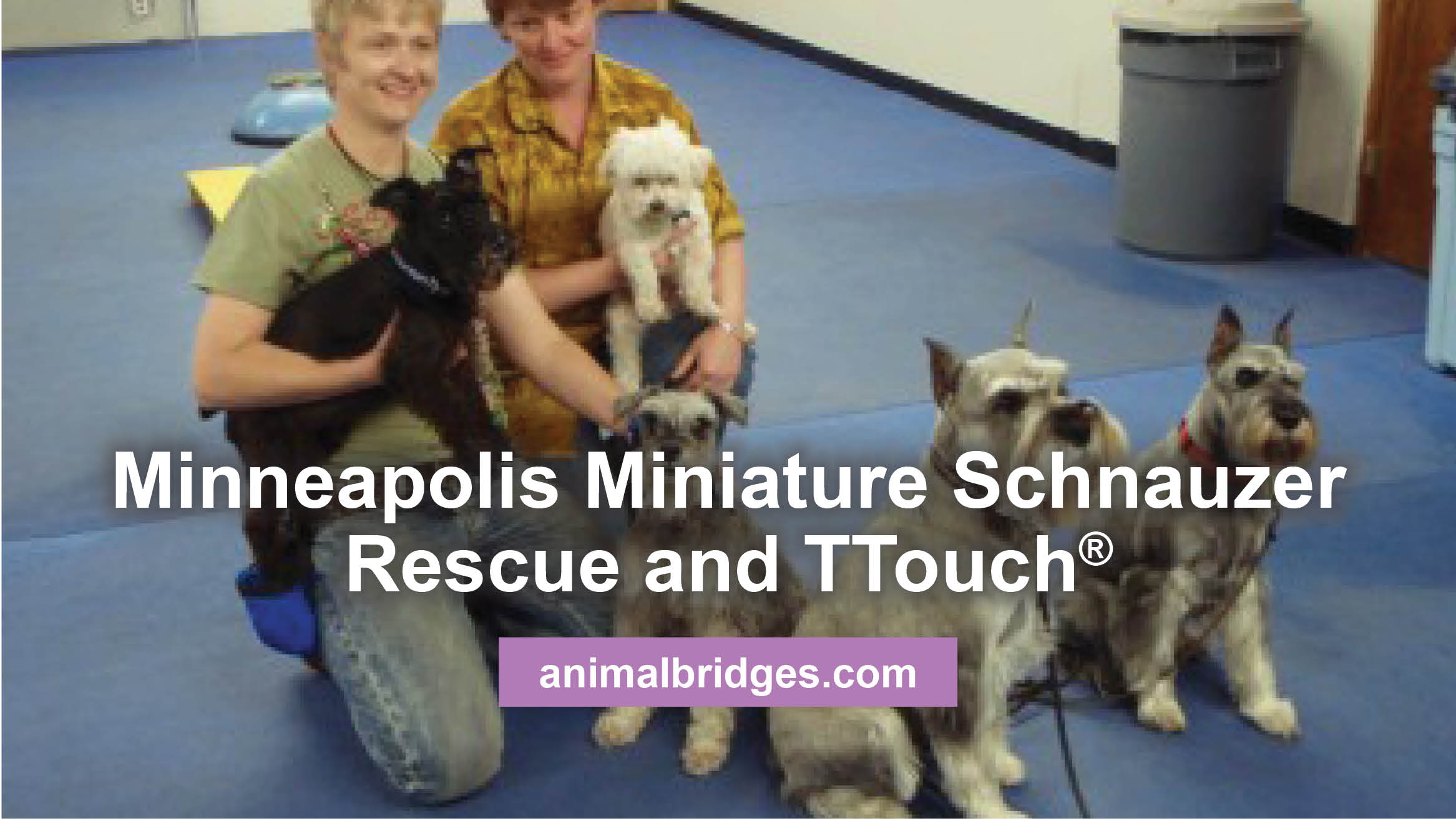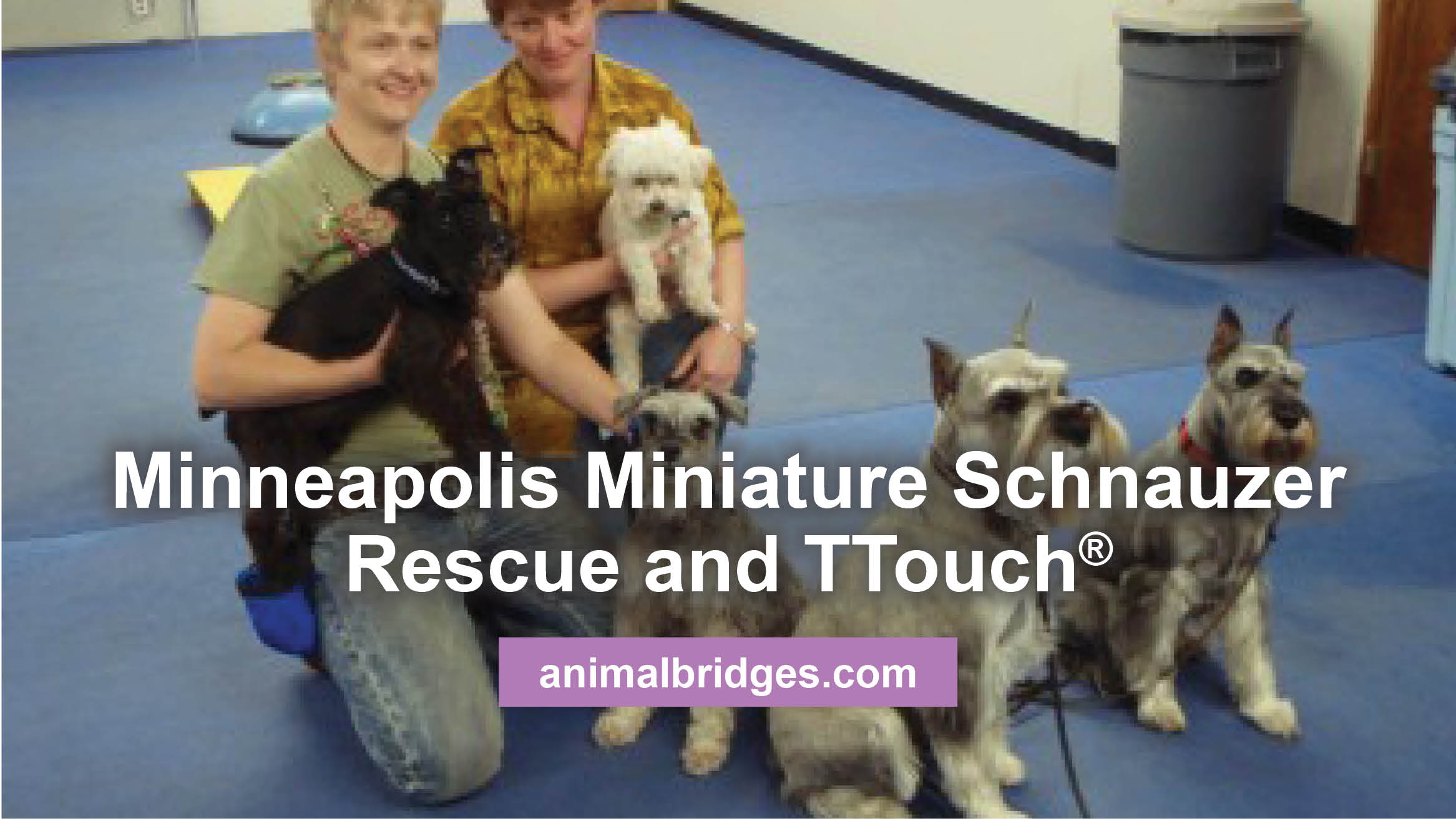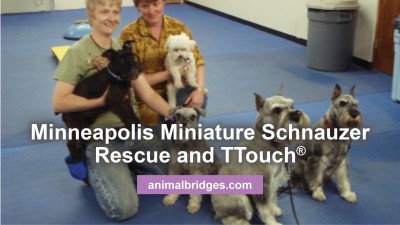 Imagine a room of Miniature Schnauzers and other dogs barking loudly and suddenly it was quiet! This was the scene as I started to speak at the Minneapolis Miniature Schnauzer Rescue (MSPMSR) April meeting. I laughed as two Standard Schnauzers, a Sheltie, and a Maltese pretended they too were Miniature Schnauzers!
MSPMSR wanted to know how Tellington TTouch® Training helps rescue dogs become confident and relaxed. Several of the dogs were wonderful teachers as they quieted and settled quickly when they wore TTouch® Body Wraps. One dog stopped trembling and was more relaxed. We discussed the importance of being "mindful" and present as you work with your pets. This means forget about what you need to do and just be with your dog. The group learned various TTouches® for dog's anxiety including thunderstorms and a simple leash configuration for pulling dogs. During the question and answers, I showed how to use TTouch® to ease the dog's concerns of his feet being touched and nail clipping.  We also discussed how animal communications works and benefits of Rescue® Remedy for these dogs as they find new homes.
Then it was play time. The dogs played and the people talked. It was a great way to spend a Sunday afternoon with a wonderful people who find Miniature Schnauzers new forever homes!
---
Does your pet have pain or act scared sometimes?
Ever wish you could tell her something she would understand?
Wish you knew what he was thinking?
Every people/pet team has unique needs. Often, a combination of approaches will serve both the client and the pet best. It really depends on each individual animal and person's needs. All methods are gentle and loving.
Each session is as unique as your pet and each session with your pet can be unique from her previous sessions.
It's easy to set up your sessions, just contact me here or call me at 612-237-9580. I'm happy to help you explore the options and find the best solution for your unique situation.
"Elaine has been very helpful and supportive since my adoption of a very anxious dog. Her TTouch sessions and ongoing communication has helped us both. She has great suggestions and is very responsive to my frantic calls." – Lynnea Forness, Minneapolis, MN