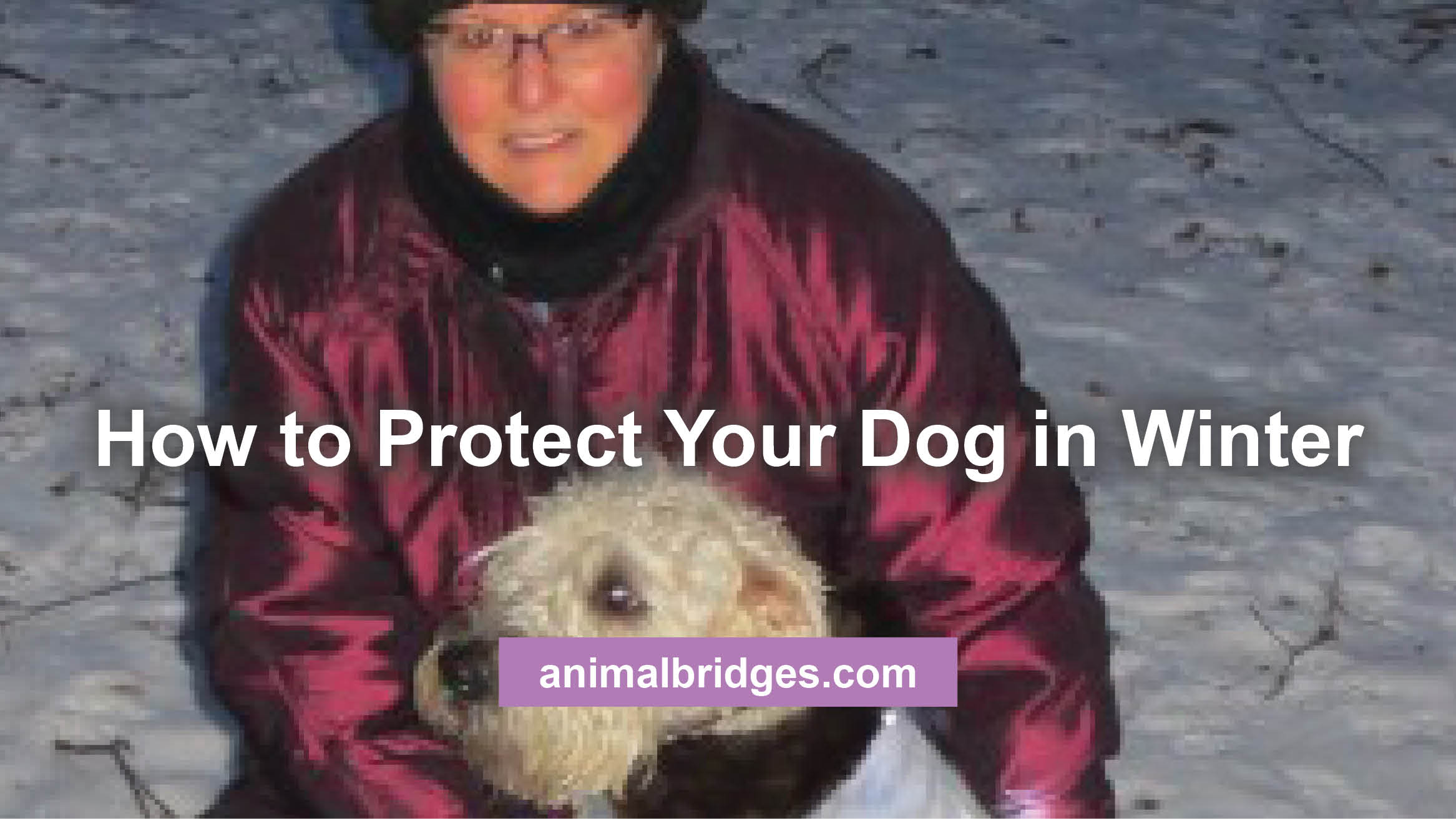 Cold and snowy winters create challenges for dogs and people. If you have a fenced in yard, your dog can run out and go to the bathroom. Remember to bring them in quickly especially on extremely cold days. Some dogs need dog coats and dog booties.
Dog Coats
We live in Minneapolis and get snow, ice, and occasional extreme cold (below 0 and wind chill). Since we do not have a fenced in yard and live in the city, Hobbes goes for walks (usually four a day) in the sub-zero temperatures and wears dog coats (he has several). He has a thin coat and needs the warmth. Some dogs, like Huskies, Samoyeds, Keeshounds and other breeds, don't need dog coats.
I found  dog coats with the Velcro closer on the chest and under the belly work the best for us. Many dogs do not like the pull over the sweaters or coats. Fleece dog coats are the warmest. Some dog coats are wind proof too. Remember the dogs have their preferences too!
Dog Booties
The biggest challenge is Hobbes' feet and keeping them warm, without ice balls, and free of salt. Helen Corlew, a musher and owner of Prairie Isle Dog Trekking recommended dog booties from Dog Booties. These dog booties are light weight, have an elastic Velcro band for tightening around their "ankles," and come in many sizes. Did I say they are $2.50 a bootie! I found the 330 Denier Cordura® Booties are very flexible and keep their feet warm. Occasionally Hobbes will lose one of his dog booties when he runs in the woods or wears holes in them because of the sidewalks, so we have spares. I recommend getting them in a bright color for when the booties come off in the snow. Beige and brown booties are lost easily in the woods or on dirty snow.
Our favorite booties is by PawZ booties. Hobbes really likes these. The dog booties look like balloons and are made of rubber. The dogs can easily stand on hard wood floors and ice. The dogs feel the ground below them. These are available from many pet stores.
Most dogs freeze up or walk funny when booties are put on them. Here are some tips to help both you and your dog:
Have lots of very small treats for rewards.
Let the dog smell the booties.
If you know Tellington  TTouch®, it will help prepare your dog for booties.
Gently rub their feet with your hand – the tops of their foot, the pads, and up their leg. Then gently rub the booties on the feet. This helps them feel the booties.
Stand the dog on a rug or carpeting. Avoid putting on the booties while they are stand on a hardwood or tile floor. They will slip.
Go from the small rug or carpet immediately out the door.
If they hold a leg up, gently rub the leg to get it to relax. Often they will relax and put it down.
Then walk the dog's normal pace. Usually they quickly forget about the booties.
More Tips for Protecting Your Dog in Winter
Here are other ways to reduce the snowballs on dog's feet and protect their feet from salt:
Often ice builds up between their pads and really bothers them. I trim the hair between Hobbes' pads, and the ice doesn't build up. If it is a wet snow, some snow or ice may build up.
Instead of trimming the hair on their feet, use Musher's Secret on their pads and the webbing between the pads. Musher's Secret creates a barrier between the dog's feet and the cold, salty pavements.
Another musher's trick is to use Bag Balm available at some drug stores.
Be sure to wipe your dog's feet with a wet cloth when you get home from a walk. The salt, sand, and ice may bother their feet. Now if they lick their paws, they are not ingesting these products.
Also remember antifreeze is very dangerous to dogs and other pets. They love the sweet taste. If you suspect your pet ingested any antifreeze, immediately get medical attention for your pet! Antifreeze is poisonous to dogs!
If your dog is resistant to wearing booties or having their feet touched, Animal Bridges can help you no matter where you live! Schedule a free 15-minute phone/Skype consultation.
Enjoy your winter walks.