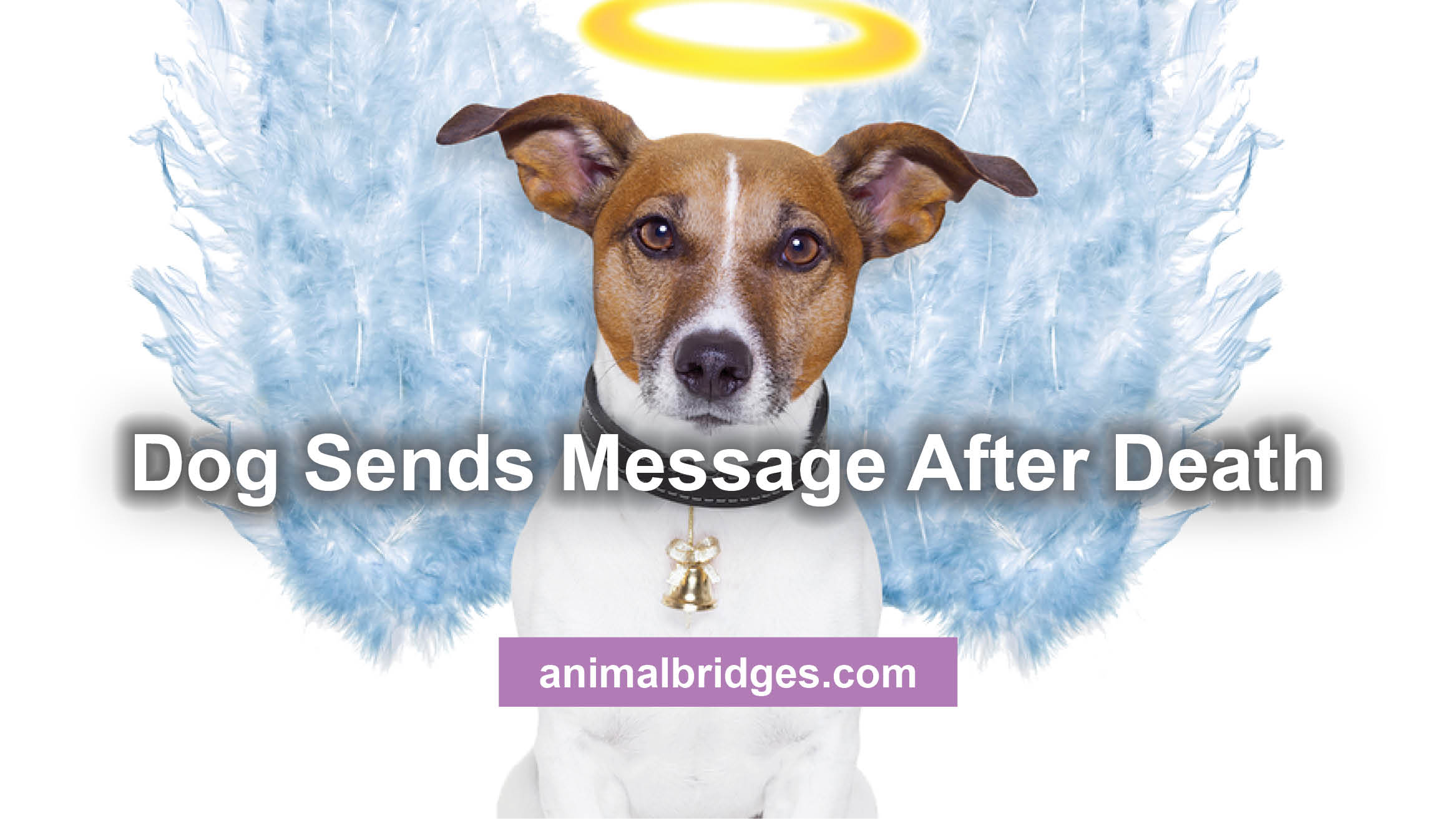 As I talked to Teena Brosdahl on the phone about an animal communication, I felt it was about a pet near the end of their life. I asked Teena, "What is the situation." I got a long silence and I knew. Finally she said, "My dog died on Monday. Can you talk to her?" I explained my services. Then, her dog sends message after death!

Madie, almost 6 years old, fought one round of cancer and was in remission. Then cancer came back and Teena decided to help Madie live the best life possible. On Monday October 8, 2012 Madie crossed Rainbow Bridge. Teena had lots of questions for Madie and we agreed I would talk to Madie.
This is part of our conversation.
E:        Can you give Mama [Teena] a sign when you are present with her.
M:      Yes I will. Promise me you will not look for the sign. If you look, you will not see it. You need to be yourself and continue on with your life. I will leave signs for you. If you dream about me, know I am with you as you sleep. You may hear me making noises. You may feel me in the room. You may feel me outside. I am around and you will know it. You just need to relax and know you will know. Remember if you look, you won't feel it. I love you. I will be there for you. . .
I sent Teena an email with the transcript. Teena responded with this email:
"Thank you!  I believe she gave me a sign when I woke this morning.  I sleep with her Collar next to me on the bed on one of the blankets that she slept on, the other ones with her along with our wrestling sweatshirt.  When I woke this morning her collar was tucked under as if she had her head buried under the blanket which she was good for. There is no way I could have done this or the cats. I can only think it was Madie that buried it like a bone in the blanket. I also felt a foot step on my foot in the dark; it woke me but there was nothing there.
I made a promise to her that I would walk our walk every night until I had to move, I have kept my promise. Last night when I turned the corner when it was dark a dreary out there was a beautiful sunset almost rainbow like when I took the photo, I also took that as a sign that she had crossed. I miss my sweet girl."
Now Teena has proof that Madie has crossed the Rainbow Bridge, is safe, and sent her signs.
I am honored Teena asked me to talk with Madie. I felt the relief in Teena's voice as we spoke after I saw the sunset. Teena is now finding peace in Madie's crossing and focusing on the great life they had together.