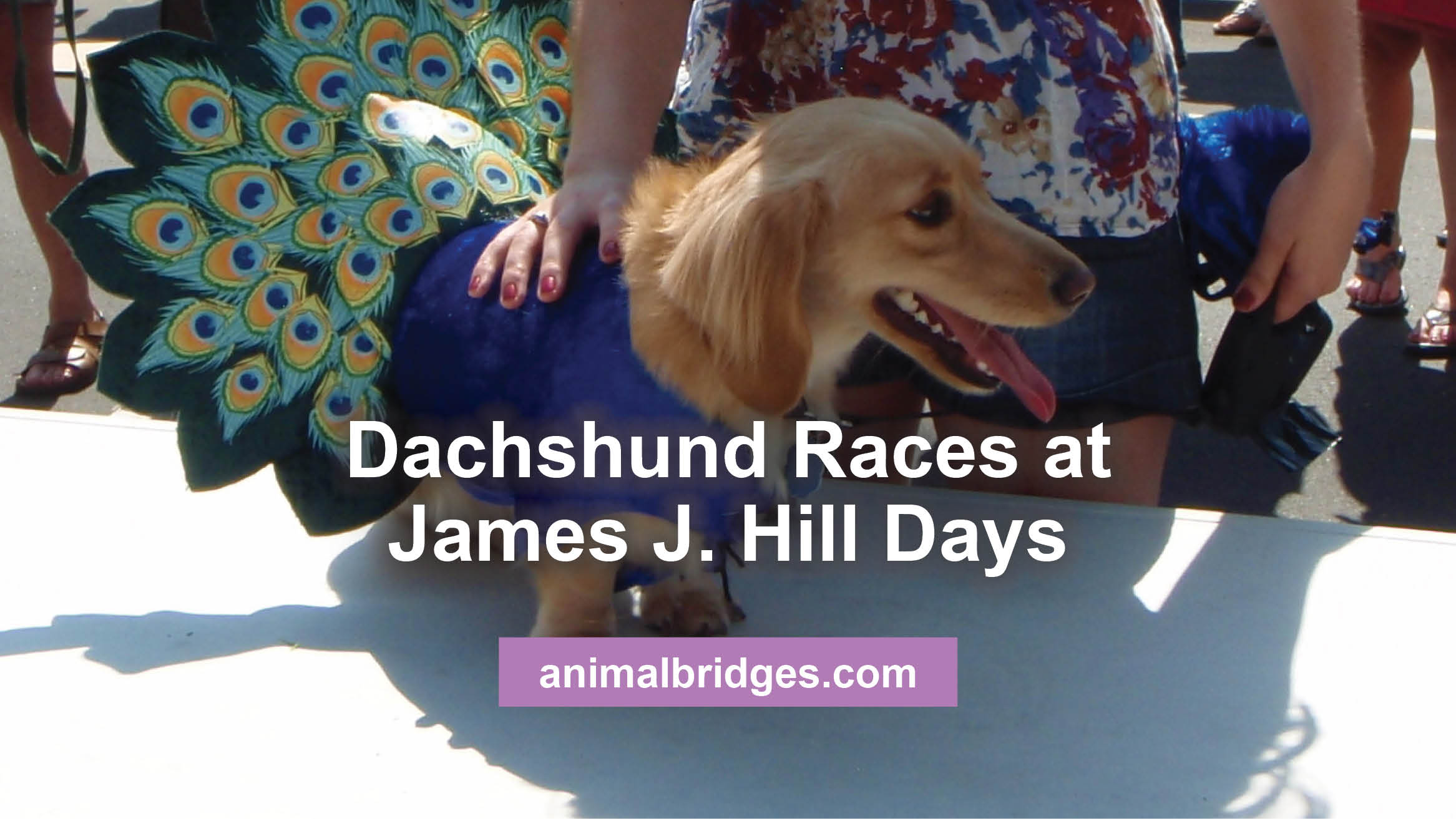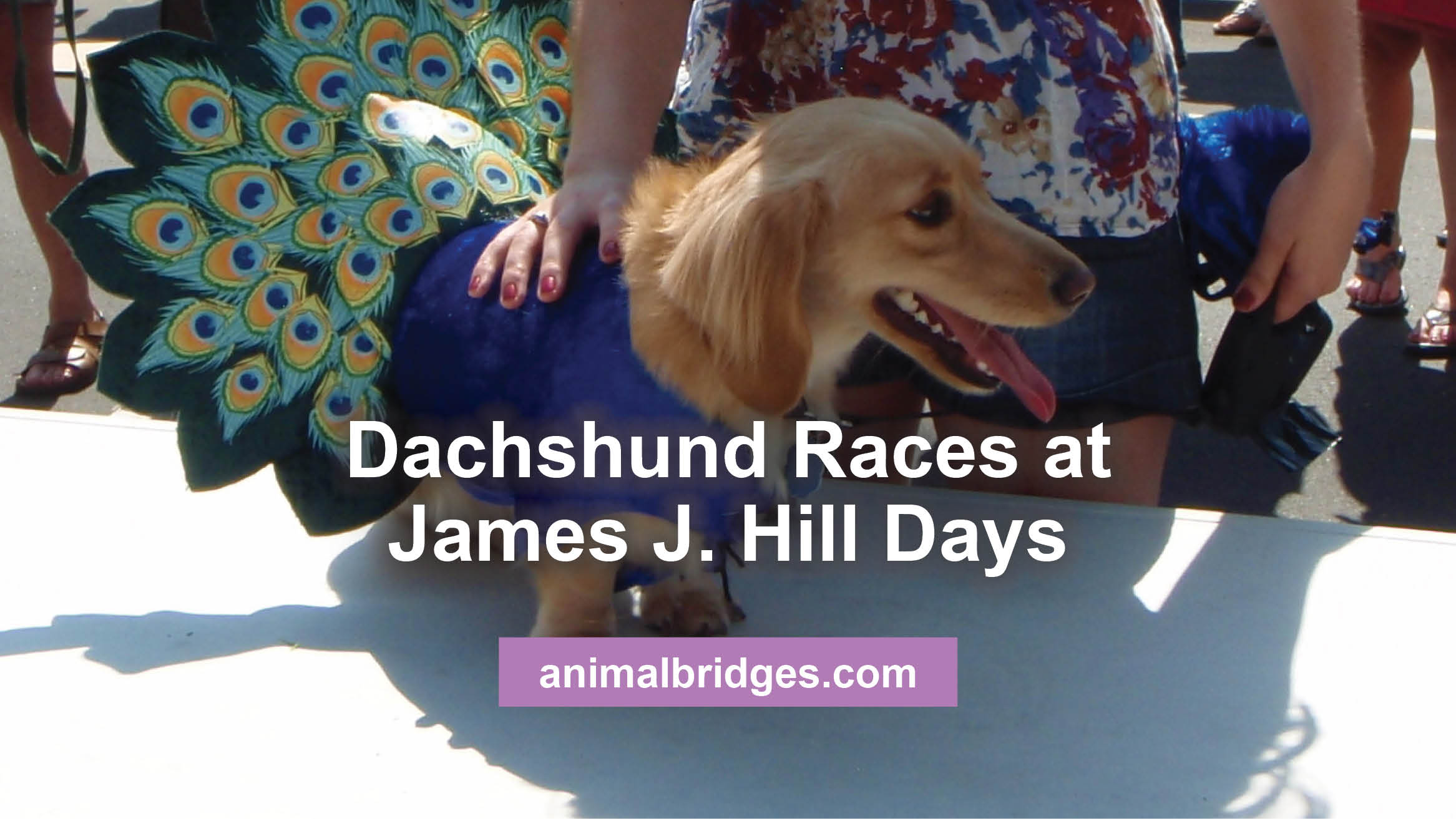 Have you ever watched Dachshund Races – dash and hurtle? It is guaranteed to put a smile on your face.
The 39th Annual James J. Hills Days Festival included the Dachshund Races. This year Chuck & Don's Pet Food Outlet and Animal Bridges sponsored the races and fashion show on Saturday September 7, 2013.
Before the Doxies showed their stuff, The Chuck & Don Flyball Team demonstrated their unbelievable ability. The dogs ran so fast I could not get a great photo.
Then the Doxies got ready for the Dash and Hurtle Races. After several heats of each race, a winner was announced. Unfortunately not all the dogs read the rules for the Hurtles. A few ran over the hurtles and most ran around the hurtles. The final heats the spectators made a human-fence around the course to get the dogs to jump the hurtles.
After the award ceremony, the dogs in their finest fashions had a fashion contest. All were cute and the winners were amazing.
Thanks to Small Business Mavericks for great organization of the event on such a hot and humid day.
Looking forward to the races in 2014!