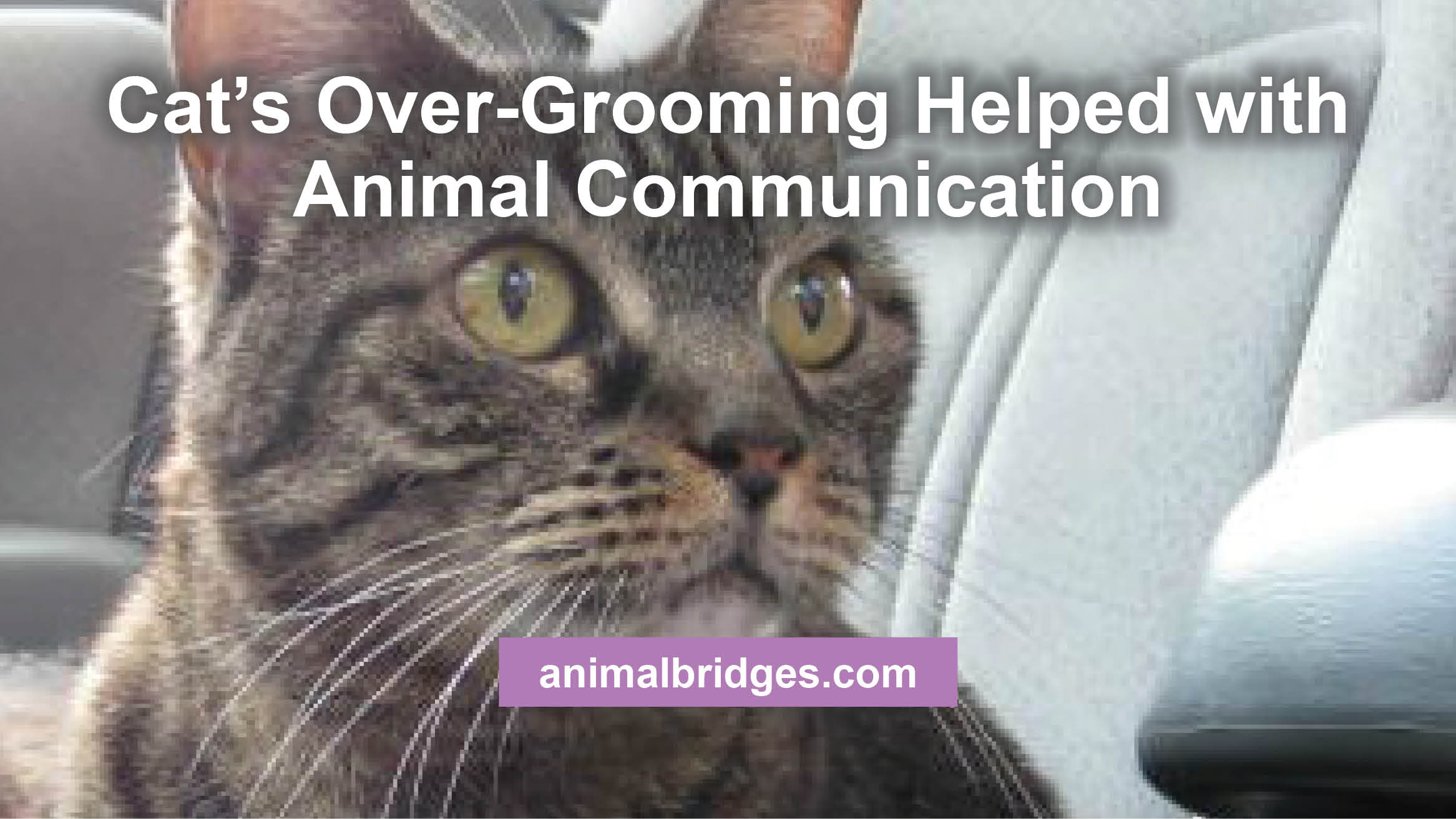 Claire Marie, Wadsworth's person, asked if I could help them. Wadsworth, the cat, was licking and over-grooming himself so much that he had seven spots that were raw or bleeding.  He had even pulled out the hair. They made many trips to the vet over several months and were using the prescribed medicine for cat excessive grooming. Claire Marie was frustrated and not sure what to do.
As an animal communicator, I talked with Wadsworth and his personality really came through. I commented that he is very good looking and he replied, "Thanks. My looks are important to me." Our animal communication continued and he explained why he was licking himself so much.
E:    I understand you lick yourself until you bleed. Why are you doing this?
W:   I am obsessed with being clean. I must, must, must be clean and look the best I can look.

E:    You said your looks were very important to you.
W:   Yes they are. So I clean myself to be sure I look my best. I just want to look great! Do you understand?
E:    Yes I understand. I also know when you lick until you bleed your hair or skin doesn't look the best. Would you like help to help you being obsessive with your licking? I promise that you will still look great, probably even better!
W:   (Sigh) Okay. What would it take?
I explained I would talk with Claire Marie and gave her a suggestion. Using the Animal Bridges'  integrated services, I explained that animals have emotions just like people and act on these emotions. The Bach® Flower Essences were created in the 1930s by Dr. Edward Bach to help rebalance emotions and mental states. When emotions are in balance, the body's natural capacity to heal can occur. I explained the Bach® Flower Essences are not a substitute for veterinary care and I am not a vet.
We agreed to try a Bach® Flower Essence blend made especially for Wadsworth. Within in a week, his raw spots were healing and he stopped the excessive grooming. In less than two weeks, five of the spots had hair growing back and two spots had scabs. Now over two months later, "Wadsworth is doing really well."