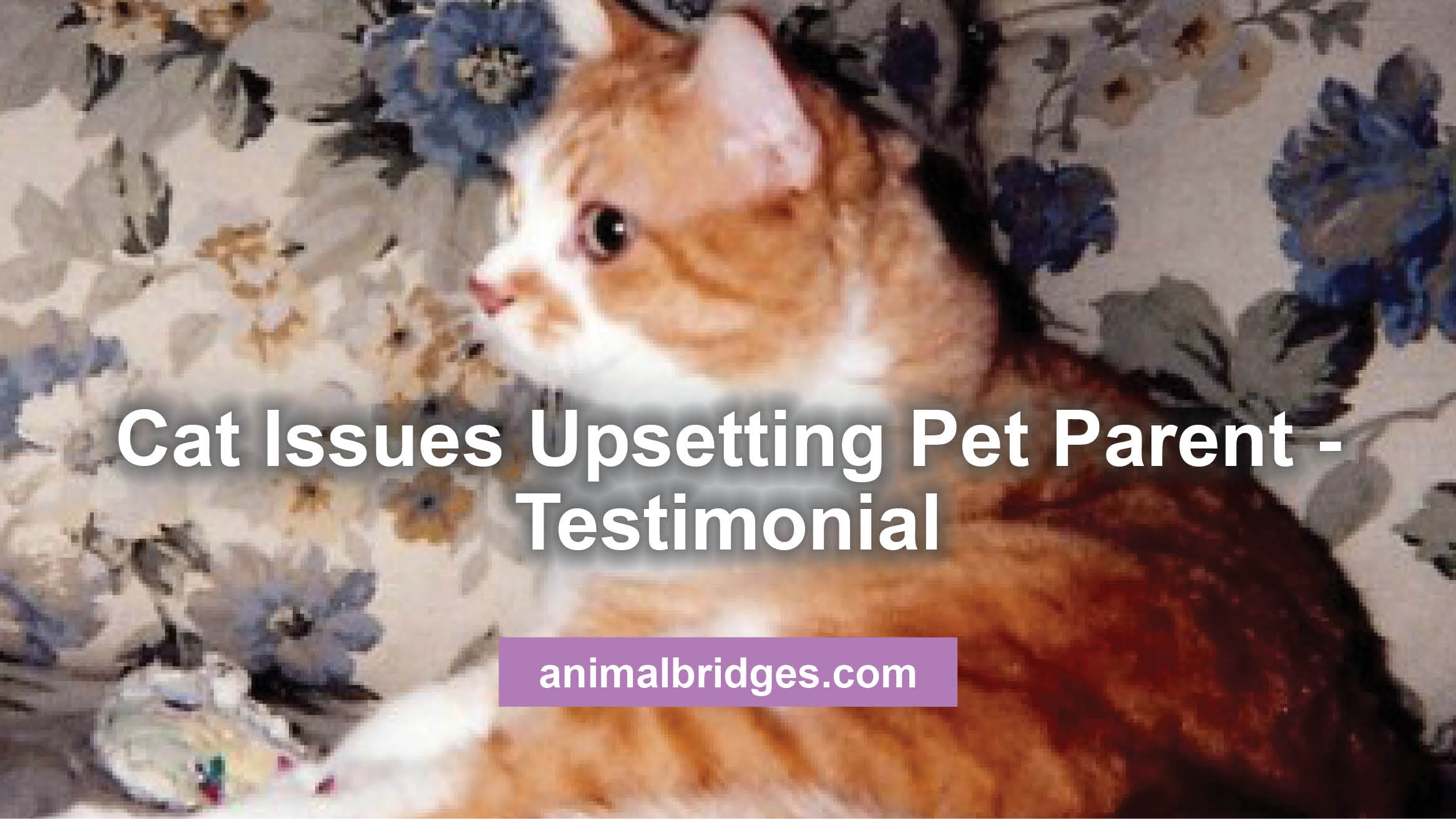 What does a pet parent do when her 7-year old cat has major cat issues? A few years ago, Claudia Green of Mesa, AZ contacted Animal Bridges about Tommie because he wasn't using the litter box, and the issue was resolved.
Now Tommie, a tabby, had symptoms of a urinary tract infection. Since there were no stones or crystals in his bladder the vet diagnosed it as feline idiopathic cystitis (FIC). The vet said the issue is caused by stress, anxiety, or fear. No one could figure out the cause. What was causing the cat issues for Tommie?
Claudia contacted Elaine of Animal Bridges for help. We decided an animal communication with Tommie to resolve his cat issues.