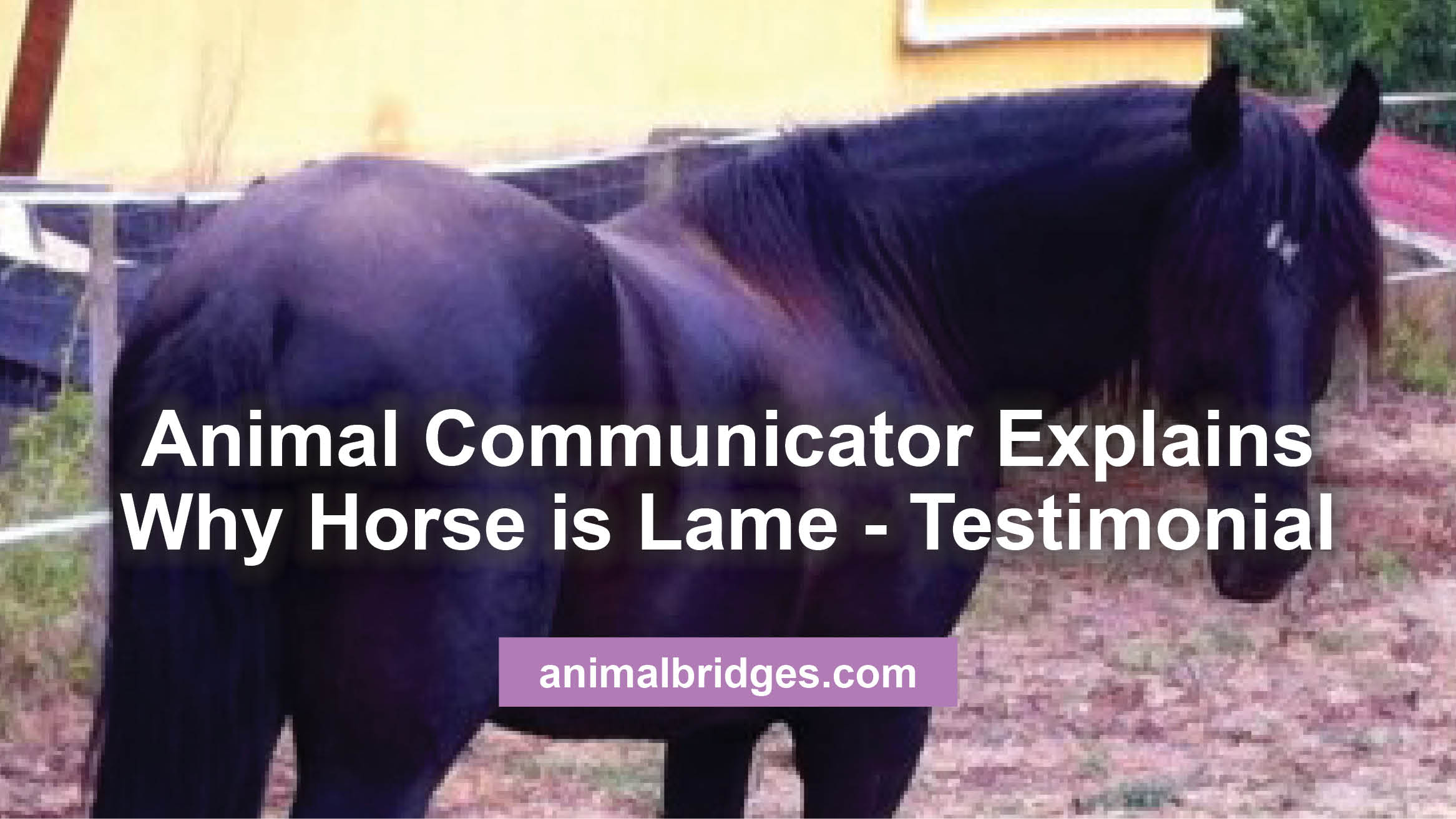 Isabella Allard from Cascais, Portugal wrote the following testimonial about her experience with Elaine the animal communicator from Animal Bridges:
"I was looking for an animal communicator to speak to my horse [Samba] as I wanted to know why he had gone lame and what he needed to get better.
I found Elaine while searching on-line and am so happy I did.
She has a lovely energy and I felt assured she could help. We arranged a session.
Shortly after our call, she spoke with my horse and sent me a transcript via email of their conversation; which truly warmed my heart to read.