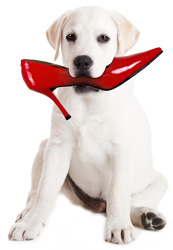 Learn a unique method of animal care and training that releases tension, reduces stress and excessive animal behaviors, and increases body awareness and confidence. TTouch® uses a combination of gentle touches and mindful movement to help you and your pet learn a calmer way of life.
Together we will solve your pet problems while enhancing your relationship with your pet.
Support your veterinarians care, enhance your pet's health and well-being, reduce stress and aging issues, and speed healing.
Read stories about amazing results
Learn more about TTouch®
Not sure what your pet needs? Contact Elaine.
How can we help your beloved pet?
TTouch© Behavioral Package $197
Preliminary discovery phone call or email
1 – 75 session in person (plus mileage) or by Skype
1 – 60 minute follow up session in person (plus mileage) or by Skype with additional techniques
Each session includes TTouch techniques, suggestions and recommendations

Payment is due prior to session(s). Payment options available, please call for details. Mileage is included in the Minneapolis metropolitan area, and charged at $65 per hour if outside of it.