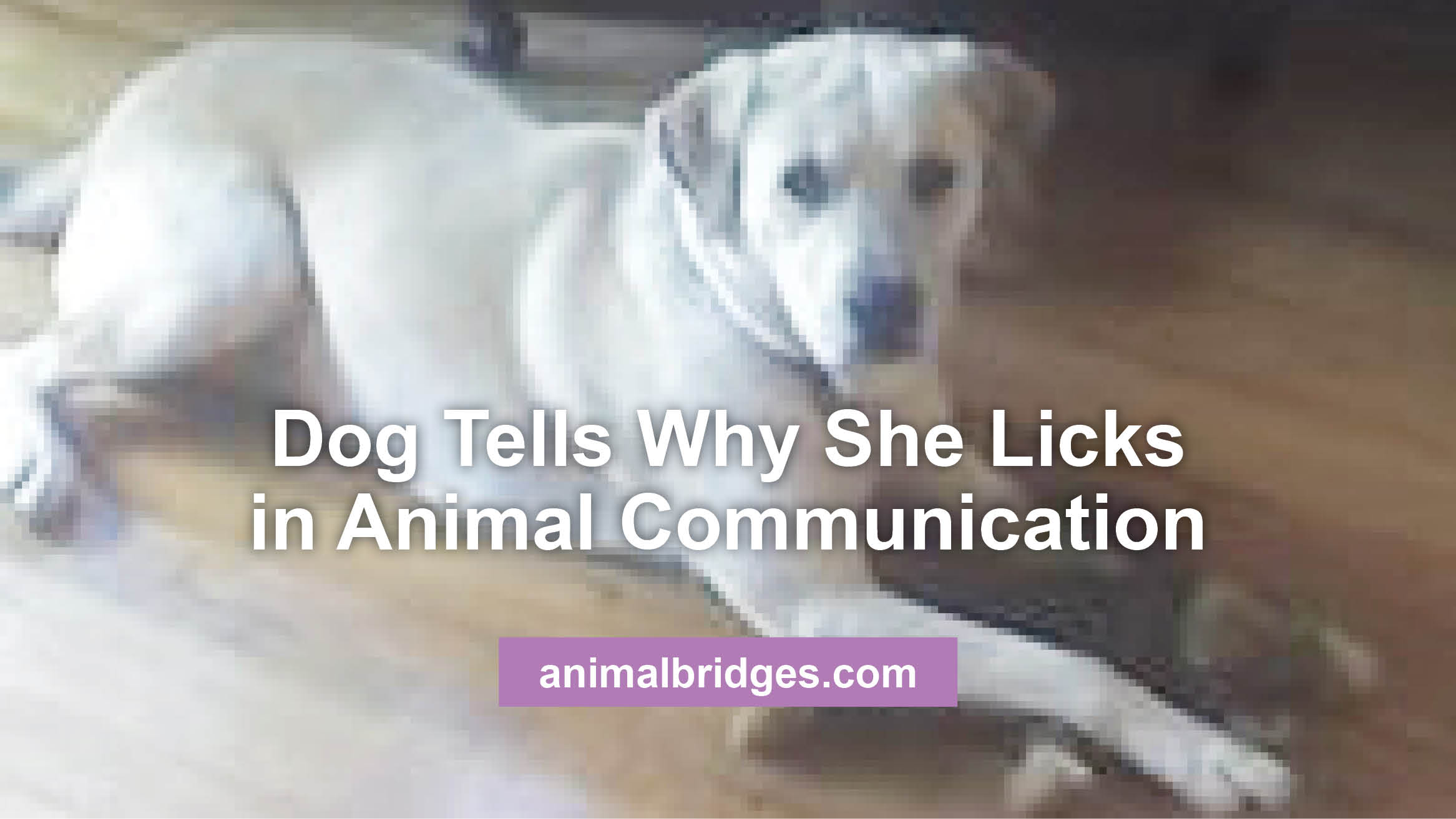 Jane B wanted to know why Carmella is licking everyone and everything and asked me, an animal communicator, to talk with her. Carmella, the dog tells why she licks in the animal communication. The following is an excerpt from Carmella's and my conversation:
E:    I understand you lick everyone. Why do you do it?
C:    It makes me feel better. I want to mother them. I want to take care of them.
E:    Did you ever have any puppies?
C:    Yes, once but I don't remember when. They were taken from me and I feel the need to lick others like I would do with my puppies.
E:    Did you have puppies in this life or in a past life?
[Read more…]