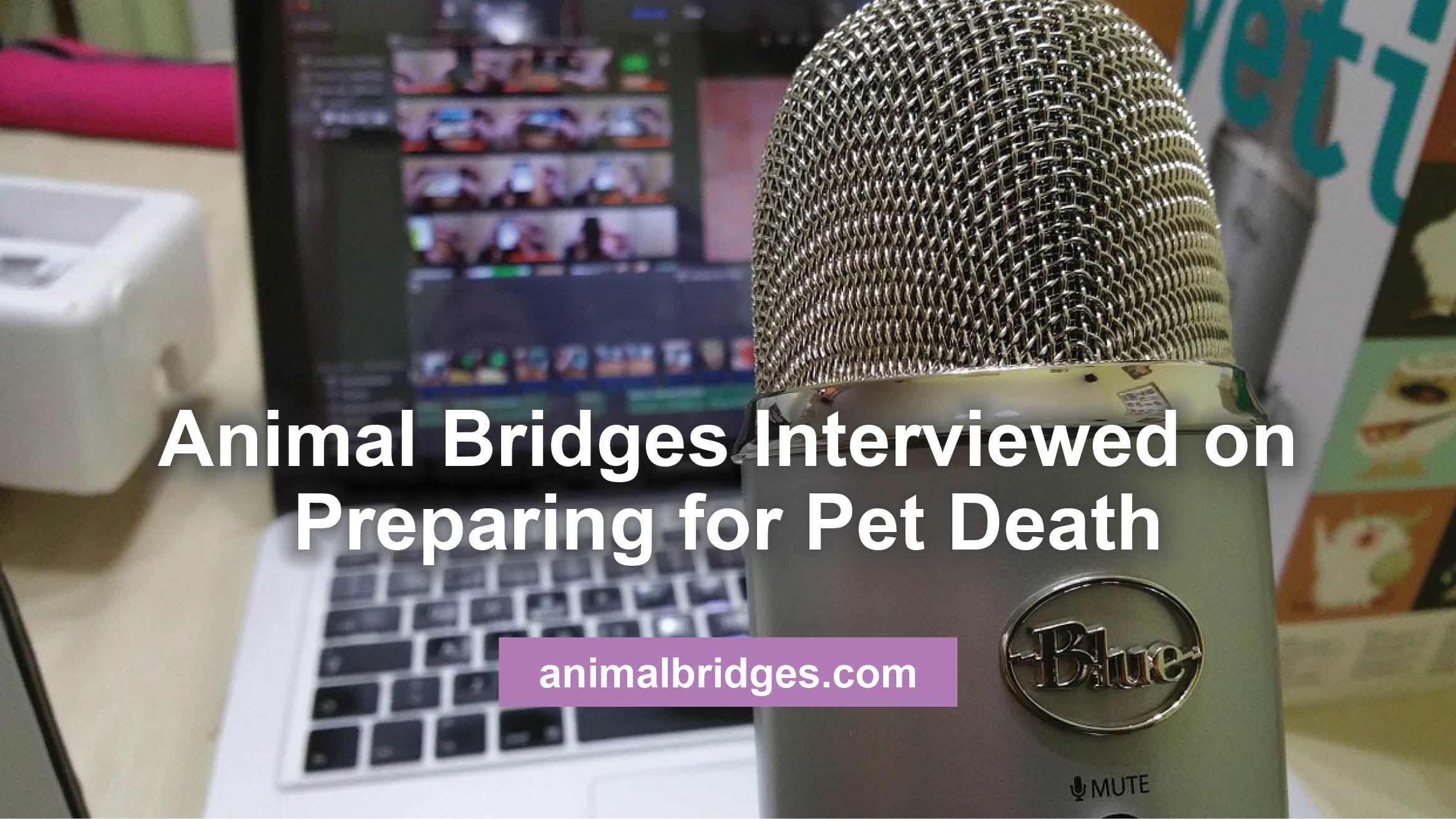 Preparing for pet death is such a difficult topic for pet parents. Elaine Garley of Animal Bridges was interviewed by Dr. Cara Gubbins of Animal Wisdom Circle Expert Interview Series  on April 6, 2016. During "Sweet Goodbyes: Preparing Yourself and Your Pet for the Rainbow Bridge," Cara and Elaine discussed many related topics including how animal communication can help the pet parent.

During the interview Cara asked Elaine talked about preparing for pet death and  discussed:
What drew Elaine to the work of animal communication and pet death? Elaine discusses her first experience as a child and later as an adult. They discuss how the discussion of pet death has changed over the years.
The dying process and how the pet parent can be preparing for pet death. Each pet has an opinion and will state it in an animal communication.
Why a pet stops eating? What does it mean?
Choosing pet end of life by the natural or with the help of a veterinarian. Usually the pet will say what he or she desires in an animal communication.
The pet view the dying process and preparing for pet death.
How do I know it is time? We discussed the quality of life and the List of 5.
How animal communication has helped many grieving pet parents deal with their grief after preparing for pet death.
Ideas of memorializing and celebrating your beloved pet.
Elaine also answered questions from callers.
In summary, Elaine said in preparing for pet death, "Everybody [the pets] is an individual. And everybody has different opinions of what they want for their life." Yes our pets have opinions just like we do.
Listen to the wonderful hour discussion on preparing for pet death. Let Elaine and Cara help you as a pet parent.
If you have problems with the recording, please click this link to hear the entire interview.
What was the most important item you learned about your pet from this interview? Please post your thoughts in the Comments below.